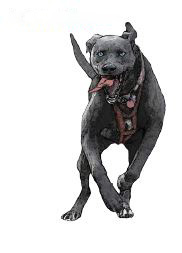 I'm happy to announce that hot off the press is Zig: The Warrior Princess, a new children's book that I wrote with Iditarod champion Jeff King. The illustrator is the terrific guy who also produced the art for Bobbie the Wonder Dog. Recognize that gorgeous digital magic? It's Cary Porter!
Denali Park resident Jeff King has covered hundreds of thousands of miles in his career as a mid- and long-distance musher, both in training and in actual racing. He's won the 1,000-mile Iditarod Trail Sled Dog Race four times, placing him in a rare club of mushers who've done it, too. But in all those years and trail-miles, he's never had a dog like Zig, he told me. So, we planned a book that would tell children, in Zig's voice, why she's the Princess of the dog yard, but at the same time, she's a WARRIOR on the trail, so intense and intuitive that Jeff says he's never had such a talented sled dog.
Zig is not just another pretty face…and she tells an inspiring, true story for all adventurers!
If you'd like to pick up a copy, look for it wherever you buy books, but you can get Jeff to sign a copy if you click here to jump to Jeff King's Husky Homestead (Where Sled Dogs are King!) store and order your copies.