Tucked into the far northeast corner of British Columbia, little Dawson Creek gained international attention in March 1942 when thousands of U.S. troops "invaded" to begin construction of the Alaska Highway from the south end of the route. For a brief time, Dawson Creek's population of 850 was overrun with 10,000 GIs straining local accommodations and food services, filling its sidewalks, and clogging the only movie theater in town. The boom was short-lived, however, as most of the men and equipment trailed northwest in the months to come.
At the city limits, near Dawson Creek Airport, stands a welcome sign declaring Mile Zero City, Where the Adventure Begins! And at the traffic circle in Dawson Creek that connects Highway 2 to Highway 97, you'll spot the oft-photographed sign proclaiming: You Are Now Entering the World Famous Alaska Highway.
I've driven the highway six times now–nothing compared to a lot of the road warriors who live in Alaska. Some make a living driving the RVs for delivery to rental agencies up north or move them down at the end of a season to a hub city Outside, where they can be rented in a southern state. We did that one year. Cruise America graciously loaned us the use of an RV for the first two editions of this book; afterward, they gave me a deep discount, and I'm still so grateful.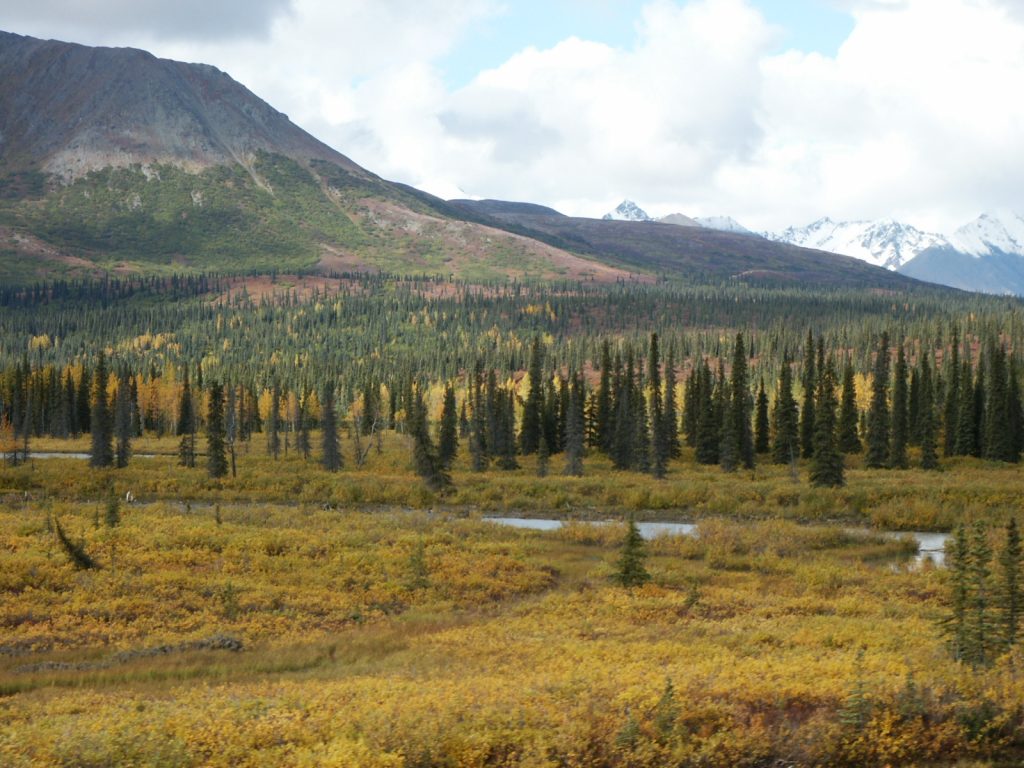 There are plenty of guidebooks out there, but I've always felt mine was the most personal and well-researched. If you can't get behind the wheel just yet, enjoy these images on an armchair tour. (Photos copyright Tricia Brown)