ALASKA NATIVE GAMES AND HOW TO PLAY THEM
Published in 2020 by Snowy Owl, an imprint of the University of Alaska Press: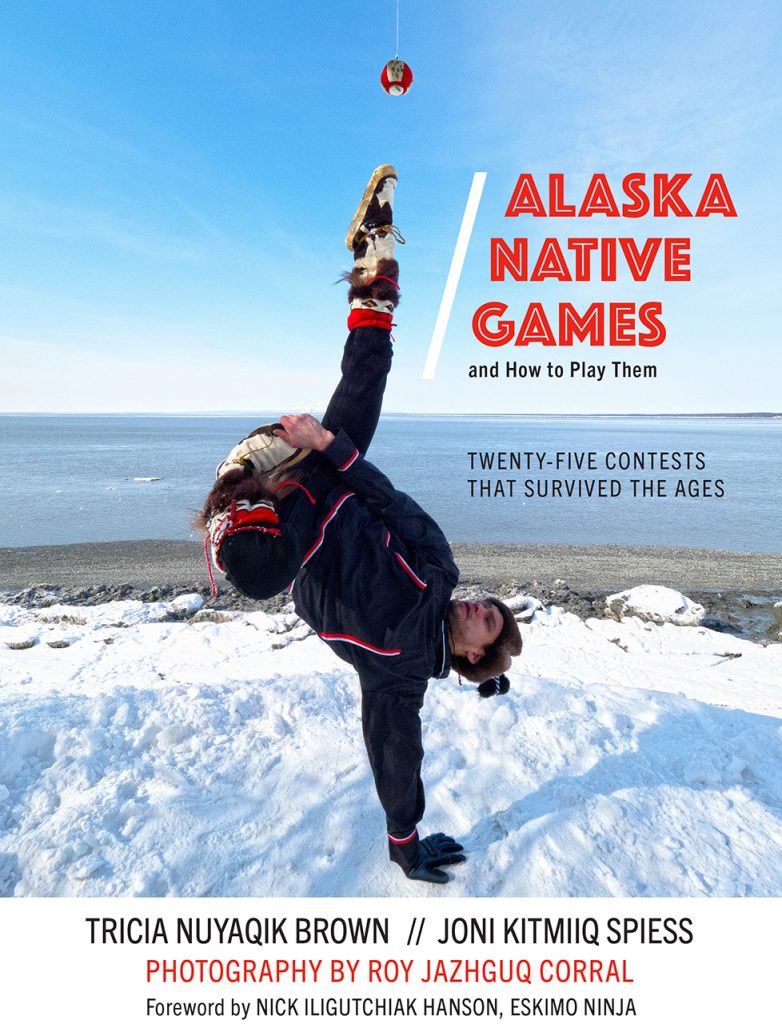 I teamed up with coach Joni Kitmiiq Spiess to make a list of Alaska Native Games that have been played here for centuries. Joni's knowledge of the games is part of her heritage. She is an Iñupiaq woman who grew up in Nome and has been deeply involved coaching kids as well as competing through the years.
And we invited my talented friend Roy Corral to handle the photography for this project. He and I have teamed up on several occasions.
Readers all over the U.S. will recognize our Foreword writer, Nick Hanson, renown as the Eskimo Ninja, who competed well on NBC's American Ninja Warrior broadcasts. Co-author Joni Spiess grew up in Nome and competed then coached students as she grew up to become a mom, teacher, and writer. Together we interviewed some of the best-known competitors and researched the greatest names in the games' history. The popularity of the games surged with the birth of the World Eskimo Indian Olympics five decades ago, and since then, even more youth have been involved in learning and competing in amazing tests of physical strength and endurance.
Native Youth Olympics and Junior NYO are held annually in Anchorage, drawing Alaskan kids of all ages. The games are often linked to hunting for traditional Native foods, drawing from the water or on land, requiring leaping, carrying, pressing past pain, simply enduring, and showing a level of camaraderie that's rarely seen anymore. That's part of games, too. In our book, each game is explained as a how-to, along with its history and proper form. Joni makes suggestions for equipment substitutions for athletes who live outside of Alaska, too.
Roy beautiful photography captures the amazing balancing acts, the faces of determination, and the screams of encouragement that highlight each event. The book was published by Snowy Owl, an imprint of the University of Alaska Press, and is distributed by the University of Chicago Press. We hope you'll enjoy it!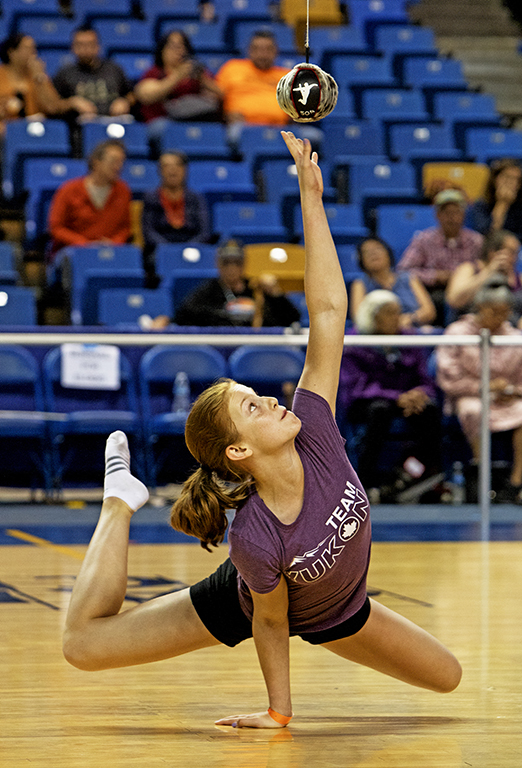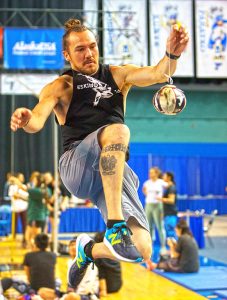 ---
---
2019 RELEASE for MIDDLE GRADES AND UP!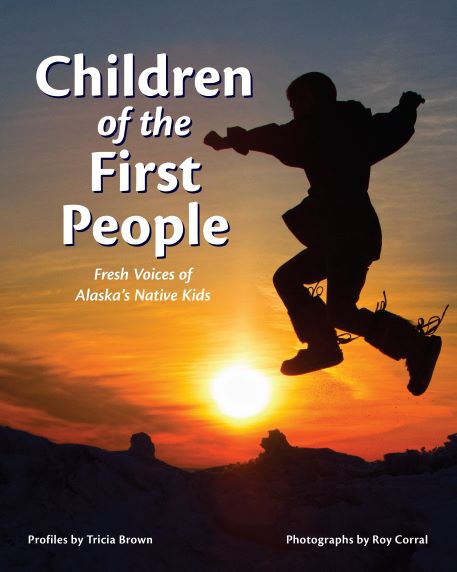 Celebrating the 20th anniversary of classic Children of the Midnight Sun, Roy Corral and I collaborated on a book representing a new generation of young Alaska Natives and how they celebrate their unique cultures and traditions.
From the Southeast rainforest to the Yukon-Kuskokwim Delta tundra, to the reaches of the far north, Alaska Native kids live a life that mixes ancient traditions with modern culture. Inside this book you'll find ten profiles accompanied by beautiful color photographs of kids of various ages and from diverse cultures and backgrounds, as well as a map and a glossary of Native terms. No other book for children delves into all ten Native cultures with expert authority, making Children of the First People a one-of-a-kind treasure.
To view the Director's Cut of the Book Trailer, click HERE and meet these 10 terrific kids!
We appreciate you, teachers. You're welcome to download the Study Guide for your students. Just click HERE.
Ask for this special book by name, author, or ISBN number anywhere you shop for books. Click below to choose one of these sources: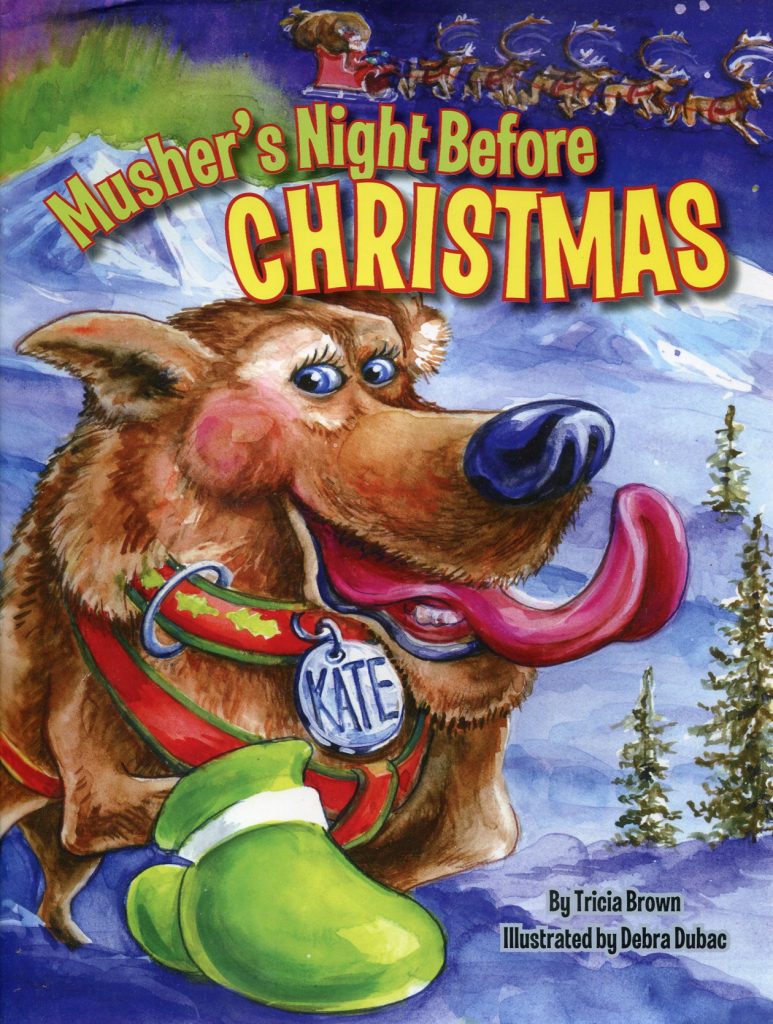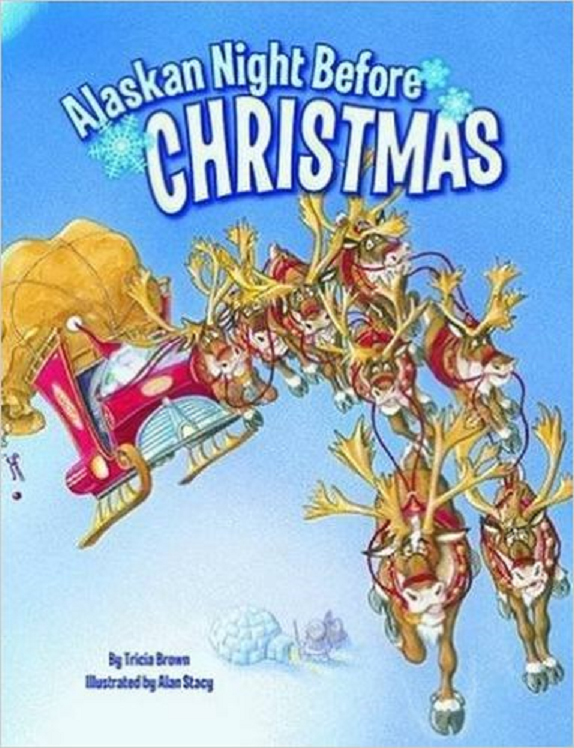 The Alaskan Night Before Christmas