Bobbie the Wonder Dog may have lived nearly a century ago, but he is still a big star in Silverton, Oregon. And now Silverton's hometown dog is back in the national news with the release of a new book from WestWinds Press.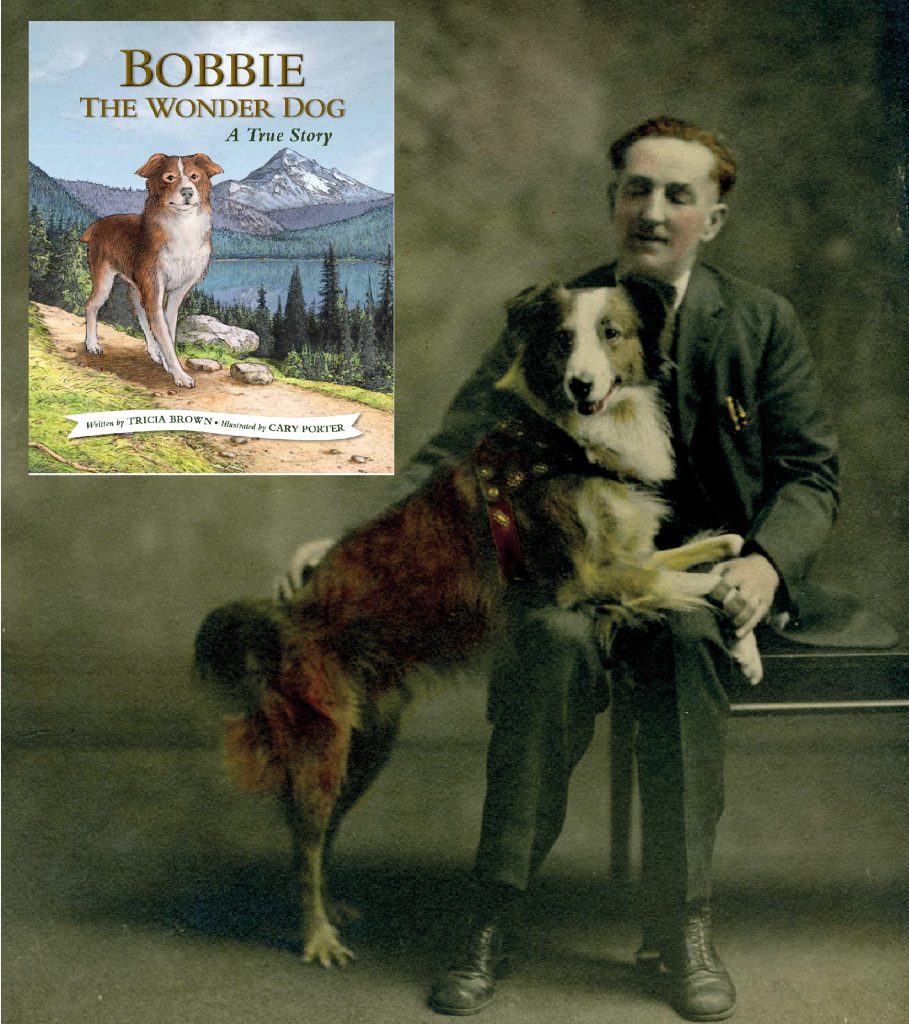 In the winter of 1923-24, after Bobbie became separated from his family, he walked from Wolcott, Indiana, to Silverton, alone. With miscellaneous side trails and byways, he walked about 2,800 miles. Bobbie was a news sensation. Now Silverton sports a 70-foot mural dedicated to Bobbie, along with a statue of the collie mix, and a replica of his "Castle," a heavy-duty doghouse originally built for Bobbie in 1924, at the peak of his fame.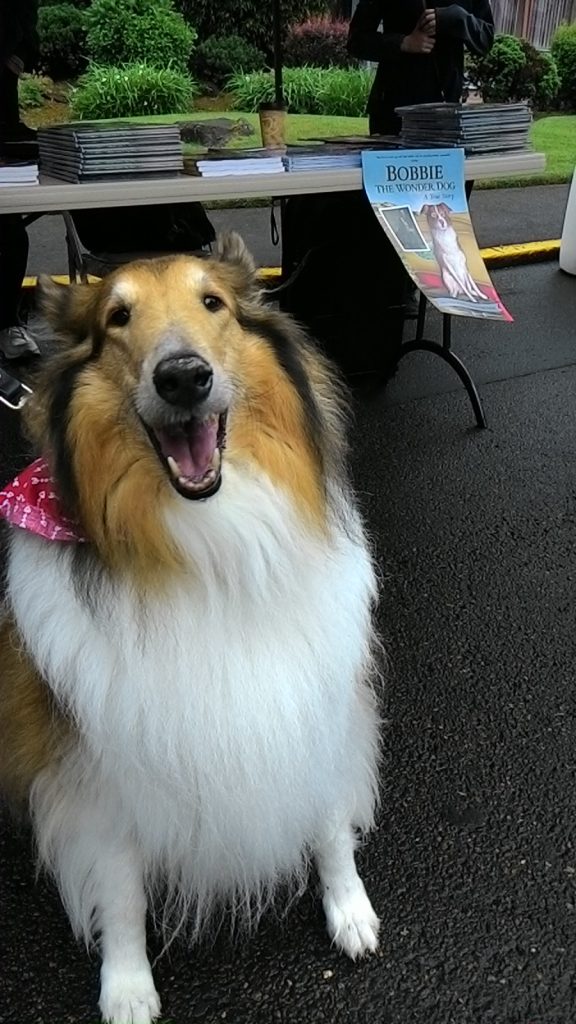 I had the privilege of visiting Silverton during the days leading up to their annual Pet Parade, hosted by the Kiwanis on May 21. I was invited to visit three local schools for book presentations (which includes showing a little movie of the book illustrations as I read). I was happy to see faces light up when they recognized pictures of the mural and statue of Bobbie. And yet, the rest of the story, they hadn't really heard. Well, they know it now! It was great to share this remarkable journey with a new generation, and the reaction to Bobbie's nearly 3,000-mile walk was just the same it was in 1924: shock and amazement.
Thanks again to the descendants of Bobbie's people, Frank and Elizabeth Brazier, for offering your support. Their great-grandsons Dana (and wife Donna) Crockett and Ron (and wife Chris) Crockett have been so encouraging. Thank you to Portland's Cathy Marshall at KGW news, to Amy Wang at the Oregonian, and to Helen Raptis at AM Northwest for hosting us.
If you're looking for a copy, check with your favorite bricks-and-mortar store, or go online to Amazon, Barnes and Noble, or ask for it by title and my name at your favorite independent bookstore. They'll get it. I'll be doing some signings around Anchorage in the coming months, too.