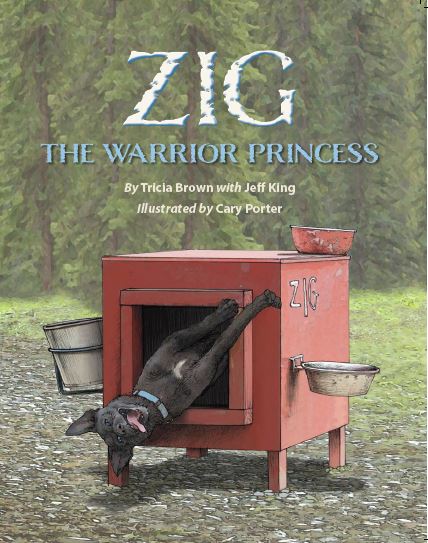 A teacher-writer friend of mine has a terrific blog, and following the release of Zig: The Warrior Princess, she interviewed me for details on how the book came together.
From a publishing standpoint, ZIG was unique–about as non-traditional as you can get. I was the author as well as the book developer, contracted to write the book as well as hire an artist, a book designer, a production person/print buyer, and get the book lined up for delivery to the site where they will be sold: the Husky Homestead in Denali Park, Alaska.
Do you want a copy signed by four-time Iditarod champion Jeff King? Just visit the Husky Homestead online store by clicking here. I hope you come to love Zig as much as I have!
Cary Porter holds the copyright on all of these images: