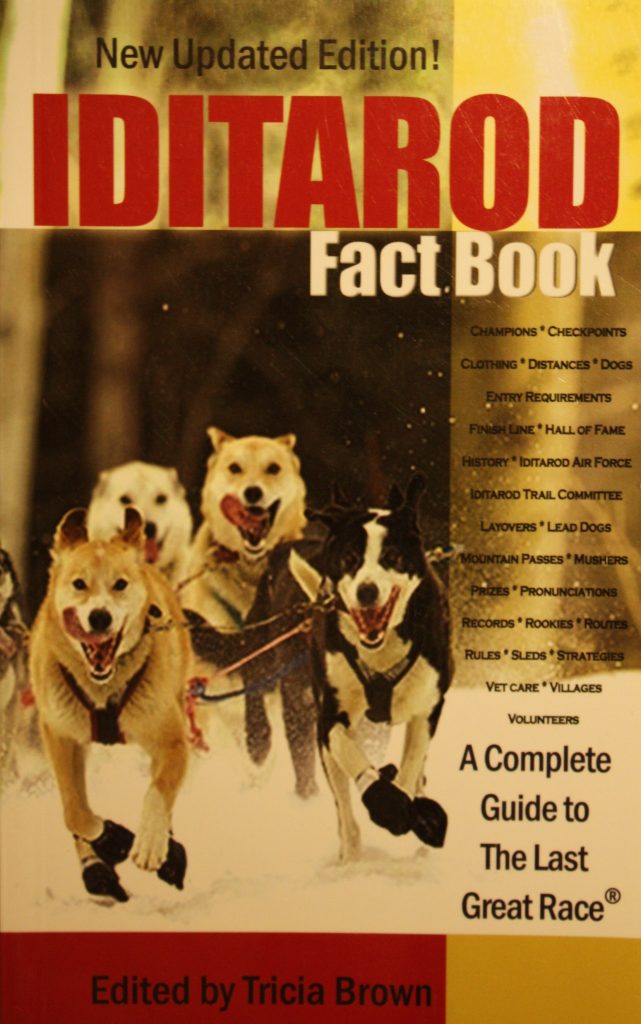 The Iditarod Fact Book, 2nd edition
A Complete Guide to the Last Great Race®
Epicenter Press, 2006
192 pages, 90 photos, paperback, 5 x 8
ISBN: 0-9745014-9-2


The Iditarod Fact Book is jam-packed with fascinating facts and figures about the Iditarod Trail Sled Dog Race including information about the dogs, mushers, organizers and volunteers, sleds and gear, distances on the trail, and a complete text of the official rules. This guide is a "must-have" reference in any school classroom studying the Iditarod. Updated following the 2006 race, this handy guide has sections focusing on race champions, checkpoints, mushers' clothing, the expense of running the race, inherent dangers on the trail, entry requirements, food for the dogs and drivers, race history and the Iditarod Trail Committee, pronunciations, mandatory layovers, love for the dogs, mountain passes and weather, special prizes, sponsors, strategies, vet care, and much more. Included are 20 b&w photos by official Iditarod photographer Jeff Schultz and illustrations by official Iditarod artist Jon Van Zyle, a member of the Iditarod Hall of Fame.
From Amazon customers:
(Four stars) Good basic info on Iditarod. August 12, 2007
This book is good for beginners, but don't be fooled; it is packed with history and good information.
(Four stars) Just the facts Ma'am. February 7, 2007
If you're a facts junkie this is the book for you. Every race, every racer. Great reference or bet settler. — Greg Russell, Duluth, Minn.