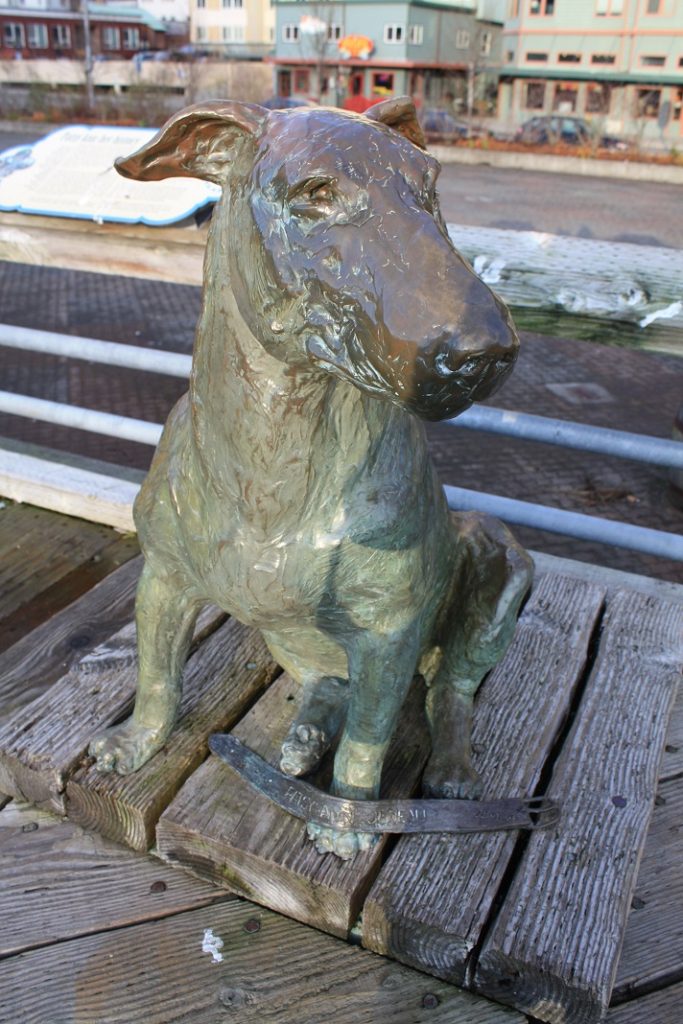 Coming Soon!
I've been busy lately reading page proofs on a couple of new books due out this Spring.
The first is a story that captured my interest years ago when I wrote about a special dog named Patsy Ann for LitSite Alaska and the Alaska Digital Archives. (The grant-funded project allowed me to write online content to support/explain a fraction of the archival images in the collection.) As I wrote the piece for adult readers, it occurred to me that this would make a good children's book.
Patsy Ann was an independent sort who refused to belong to any one household. She roamed Juneau and often stayed at the Longshoremen's Union Hall. She was deaf from birth, but always sensed when a steamship was approaching Juneau, and she hurried to meet each one. She was so popular among the townspeople and the tourists that the mayor named her "Official Greet." It's a sweet story of a dog whose presence was so missed even fifty years after her death, the Friends of Patsy Ann installed a bronze statue of the dear girl on Juneau's docks. So she's still getting lots of petting. The first edition will be published by Sasquatch Books of Seattle, Washington.
BOOK RELEASE NUMBER 2!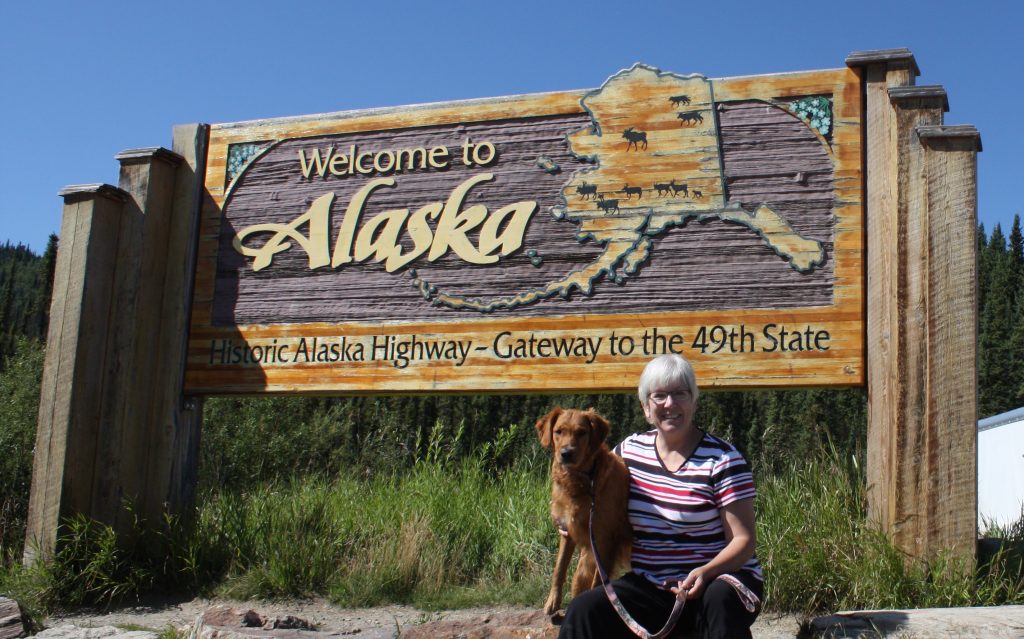 The 4th edition of the World-Famous Alaska Highway, published by Fulcrum of Golden, Colorado, is slated for release this Spring, too. Like the Patsy Ann book, it's already available for preorders, while I'm about to begin proofing the first round of page proofs. It's so heavy with detail that I've appreciated my editor's help tremendously. She has a good eye.
I hope the new edition inspires many of you to make a plan. Pack up the TV or the car and head north. For fun, I've included many stories of early travelers on the road, and some great historical photos . . . plus a good selection of those wildlife photos that I wrote about while we were traveling. Check it out and start scheduling.
Meanwhile, I'm available for school visits, and I'd love to come to your favorite elementary school to read any of my children's books. Let's talk!