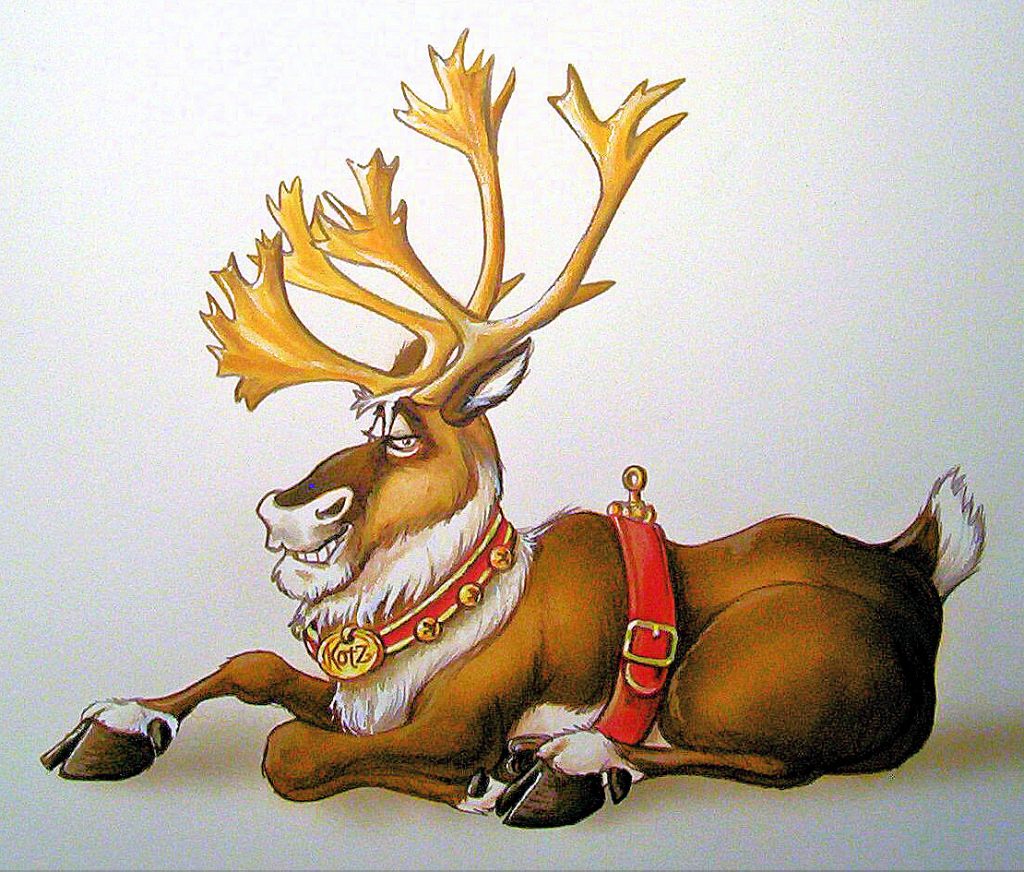 Alaskan Night Before Christmas
(or how one selfish caribou almost wrecked Christmas for all of us!)
If you've read this Christmas story, you know about how Kotzebue the Caribou lands on the naughty list—for a short time, at least—for making Christmas an "all about me" proposition. It's also the story of how Star the reindeer shows the spirit of Christmas better than Kotz. Alan Stacy painted the illustrations for this cute story of one crazy Christmas Eve in Alaska.
Right now, I'm packing for a flight to Fairbanks/North Pole and a series of school visits that are bound to be fun. This year, I'll be stopping by University Park Elementary, Ticasuk Brown Elementary, and Nordale Elementary. I'm looking forward to meeting all those great kids!
Meeting my readers is a pleasure that I can't describe. Most often, I write alone, and read and reread alone. (There's a lot of mulling over in writing a children's picture book.) But when I get to read to a big group of kids, their interest and energy feeds me and inspires me to get busy on a new batch of stories. I love visiting schools! Let me know if you'd like me to come to your school this winter, or next spring. Meantime, Merry Christmas to all!