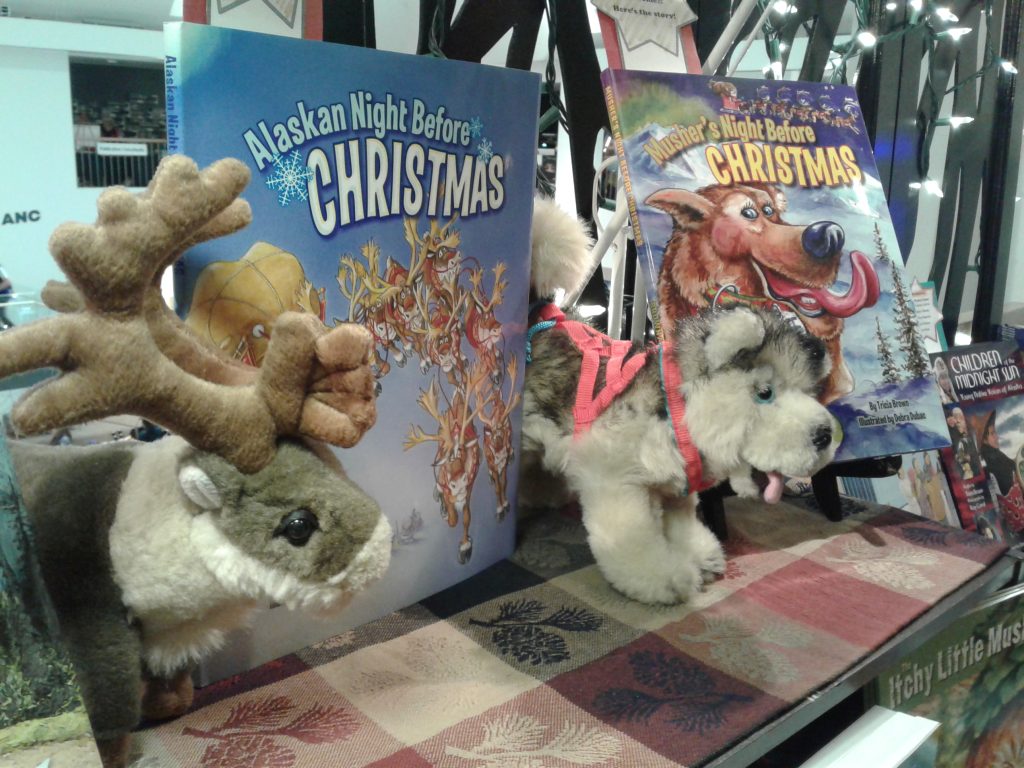 'Tis the season! I've been invited to read two of my classic children's books–Alaskan Night Before Christmas and Musher's Night Before Christmas–at a favorite Anchorage restaurant called Williwaw. It's at 601 F Street, on the south side of Town Square.
On Friday evening, November 25, the annual AT&T Tree Lighting event will draw hundreds of kids and their families to the Town Square for carols, Santa's arrival, and the flip of a switch to light the tree.
It's simple–just pop across the street to SteamDot and Williwaw, and you can warm up with coffee, hot chocolate (free for kids under 12), a snack, and my reading. I'll be on the Williwaw stage projecting the book's artwork, which is timed for the "pages" to turn as I read. Come for the 5 p.m. reading of Alaskan Night Before Christmas, followed by Musher's Night Before Christmas at 5:30, and a repeat of the two books at 6 and 6:30 p.m.
We'll have a supply of both books on hand and will be ready to personalize one for your favorite kid or the whole family.