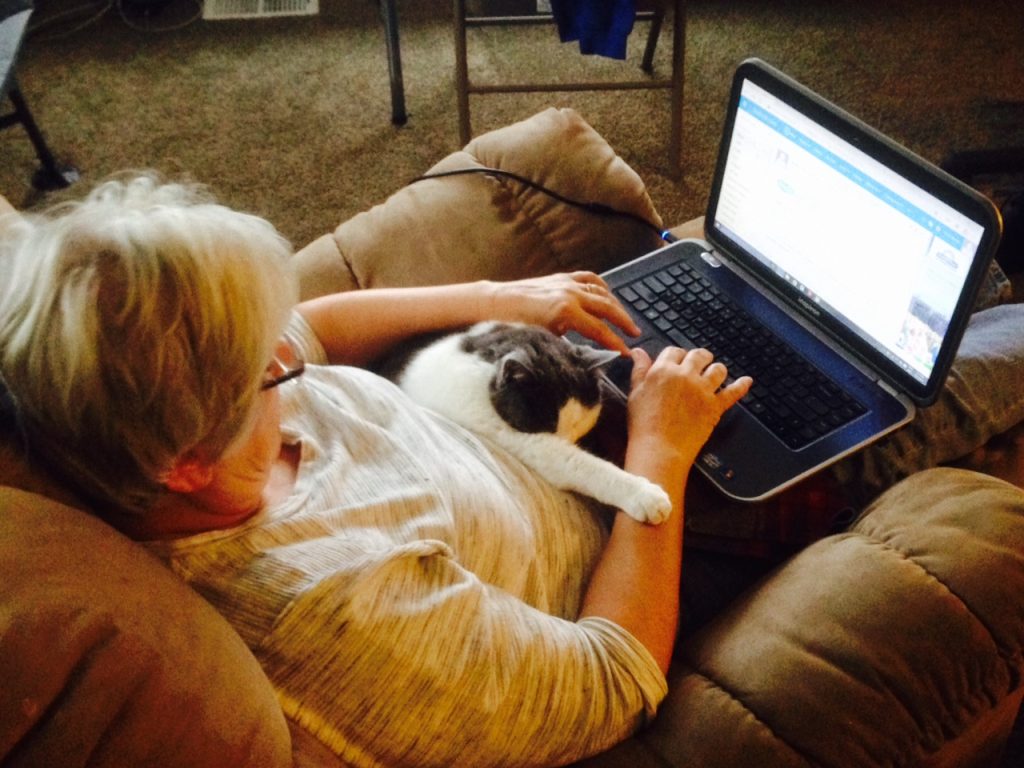 What is it about cats and keyboards? Whether it's trying to meet a deadline or just paying bills and answering emails, there's always furry someone in the way. You, too?
We lost my sweet kitty Zach this winter and now what I wouldn't give to have him distracting me again. Still, there are a pair of golden retrievers here who make frequent demands. Somehow I get some work done.
These days, I've got a couple of ongoing projects. I'm currently writing the text for a book by the official Iditarod photographer, Jeff Schultz. Watch for that before Christmas. Icons of the Iditarod will be a visually gorgeous tribute to the mushers, dogs, volunteers, traditions, and places that have made the Iditarod Trail Sled Dog Race great since its first running in 1973.
Also, for those of you who know our classic book, Children of the Midnight Sun, photographer Roy Corral and I working on a second edition for 2019 with ten new kids, each one representing his or her Native Alaskan culture. I love flying into remote villages to meet them and their families. So far, I've been out to the first three villages on my list. Seven more to go! So stay tuned.
And finally, beginning tomorrow, May 27, this summer you'll find me with a table-load of my books (for adults as well as the children's book) at the Saturday Market in downtown Anchorage. Look for the SCBWI booth (Society of Children's Books Writers and Illustrators) at 3rd and E Streets on the bluff above the Alaska Railroad terminal.
It'll be an every-other-Saturday affair for me, so I can grab some weekends off during these rare summer days. As I write, we have more than 19 hours of daylight and gaining about five minutes a day.
Another distraction when I should be writing.