I'm so grateful! Recently I was chosen to receive a 2023 Contributions to Literacy in Alaska (CLIA) Award. The Alaska Center for the Book, an affiliate of the Library of Congress, has chosen the honorees for the last thirty years, recognizing Alaskans who promote literacy, the literary arts, and the preservation of the spoken and written word.
Thank you so much!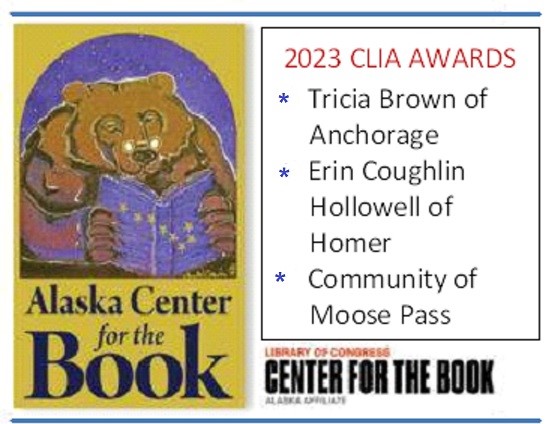 The 2023 CLIA Awards will be
presented at 2:30 pm on
Sun., Oct. 1, at The Writer's Block
Bookstore & Café,
2956 Spenard Road in Anchorage.
My fellow honorees are poet Erin Coughlin Hollowell of Homer, and the community of Moose Pass, creators of "People, Paths, and Places: The Frontier History of Moose Pass, Alaska," edited by Kaylene Johnson-Sullivan of Ember Press Books. Come early, eat, shop, watch the brief awards ceremony, and then stick around for an exciting panel of authors discussing and reading from their works in progress.
It's only one in a jam-packed week of literary events during Alaska Book Week, with panels, appearances, and readings, all coordinated by the Alaska Center for the Book. Find more on this year's calendar of wonderful events all across the state. Just click here.
BUT WAIT, THERE'S MORE!

On Sat., Oct. 7, I'll be joining three other children's books authors for readings and crafts at Title Wave Books for readings and crafts. Bring your little ones and meet me, Brooke Hartman, Matthew Lasley, and Ethan Atwater. Title Wave is located at 1360 W. Northern Lights Blvd. in Anchorage.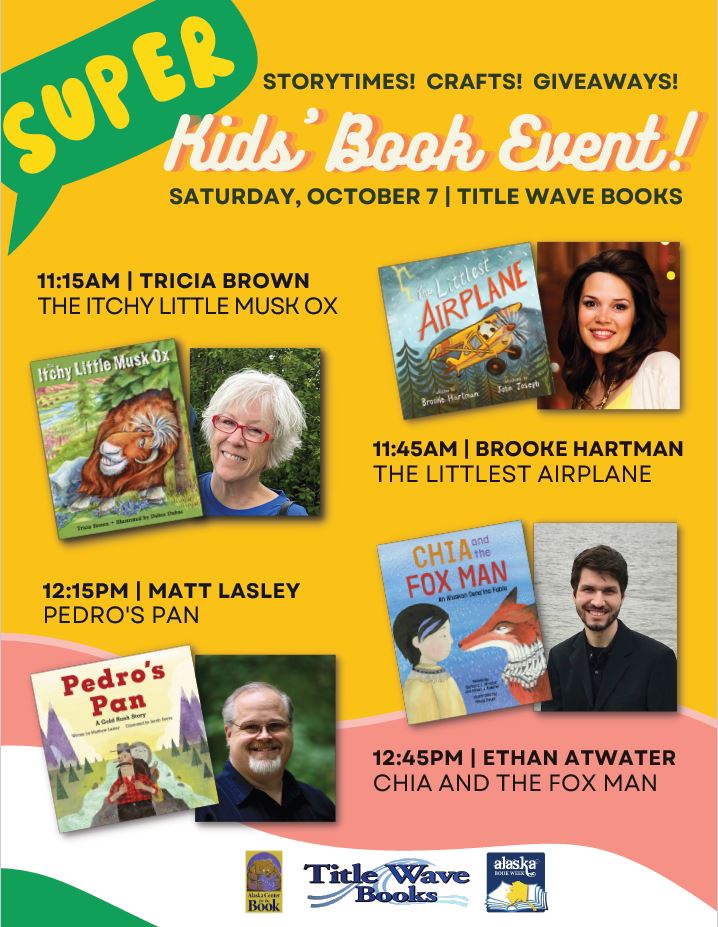 See you at the Writer's Block on Oct. 1 and at Title Wave on Oct. 7!