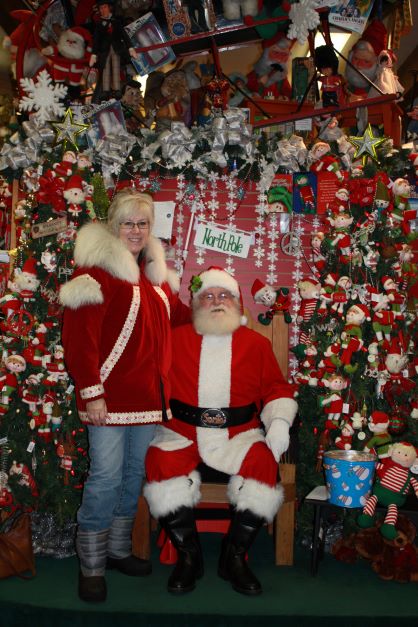 Thanks to all the folks at Santa Claus House in North Pole, Alaska, where we launched The Alaskan Night Before Christmas in late September!
We found Santa engrossed in reading his copy of the book at Santa Claus House, where the motto is: "It's Christmas every day!" Learn all about their history at their website: www.santaclaushouse.com.
After Santa introduced me, I read to lots of children and their moms, dads, grandmas, and friends. We even had a sled dog visit that day.  Click on my Calendar to see details about upcoming visits to schools, events, and bookstores in Oregon and Alaska!