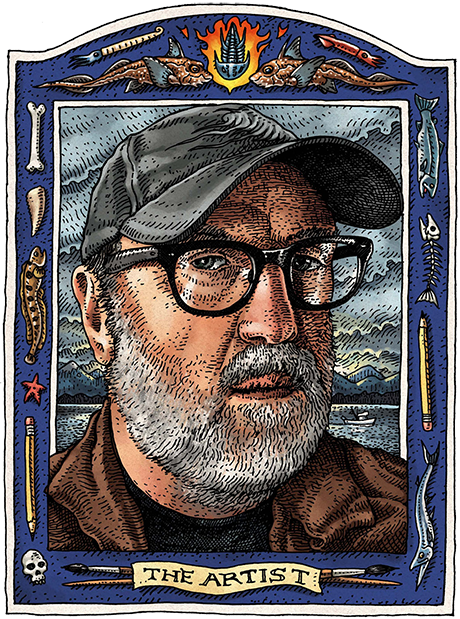 I'm love invitations to events like our local "Beyond the Stacks," organized by the Anchorage group called Friends of the Library to benefit the Anchorage Public Libraries. I'm betting there's an FOL in your neck of the woods, too. If you're in Southcentral Alaska on Saturday, April 6, would you buy a ticket and attend this outstanding event? I'll be one of about thirty authors hosting tables, and dinner will be excellent. It's from 4:30 to 9:30 p.m. at the Anchorage Marriott, 820 W. 7th Ave.
I'm a huge fan of Alaskan artist Ray Troll (I have Troll T-shirts that are older that most high school graduates), so I'm excited that he's the keynote speaker this year. We'll have giveaways, a silent auction, book-signings, and, again, RAY TROLL. Even if you can't make it, please think about giving to your local library. These folks need all the help they can get.
Click here to see more on the amazing line-up of authors who will be attending. I hope to see you there!