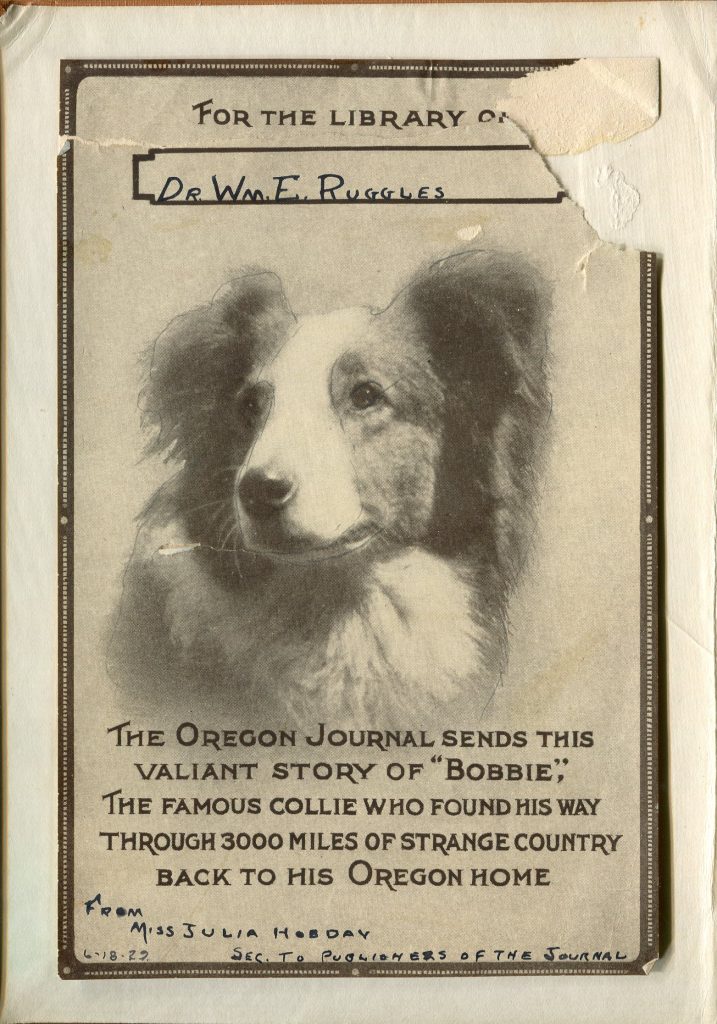 I had heard of "devoted dog" stories, but when I delved into the history of a collie mix named Bobbie, I could only repeat what hundreds of thousands had already uttered: "Are you kidding? Really?" That's because this dog, separated from his owners during a cross-country journey in summer 1923, resolved to retrace his route and head west, back home to Silverson, Oregon, and Frank and Elizabeth Brazier.
Bobbie would walk nearly three thousand miles during a six-month period (much of it in the dead of winter), all the way from northern Indiana to Silverton, down the main street of town, and into the restaurant that his people operated. They had given him up for dead, naturally, and he looked like the walking dead when he finally arrived.
In an age before social media, Bobbie's wondrous journey made for sensational headlines across the country. He even made it into "Ripley's Believe it or Not!" and attracted huge crowds during appearances.
My newest picture book about Bobbie will release in early April from WestWinds Press of Portland, Oregon. That may seem like a long time to wait, but I'm already revving up for the big celebration that will mark the event. And, of course, I'll be available for author visits and talks anywhere in the country–but especially along Bobbie's route.
So if you're a librarian, media specialist, animal rescue operation, or shelter, start thinking ahead to April and see if this new book could be part of your school or organization's plan to get kids reading and thinking about amazing animals. Let's put our heads together for an author visit.