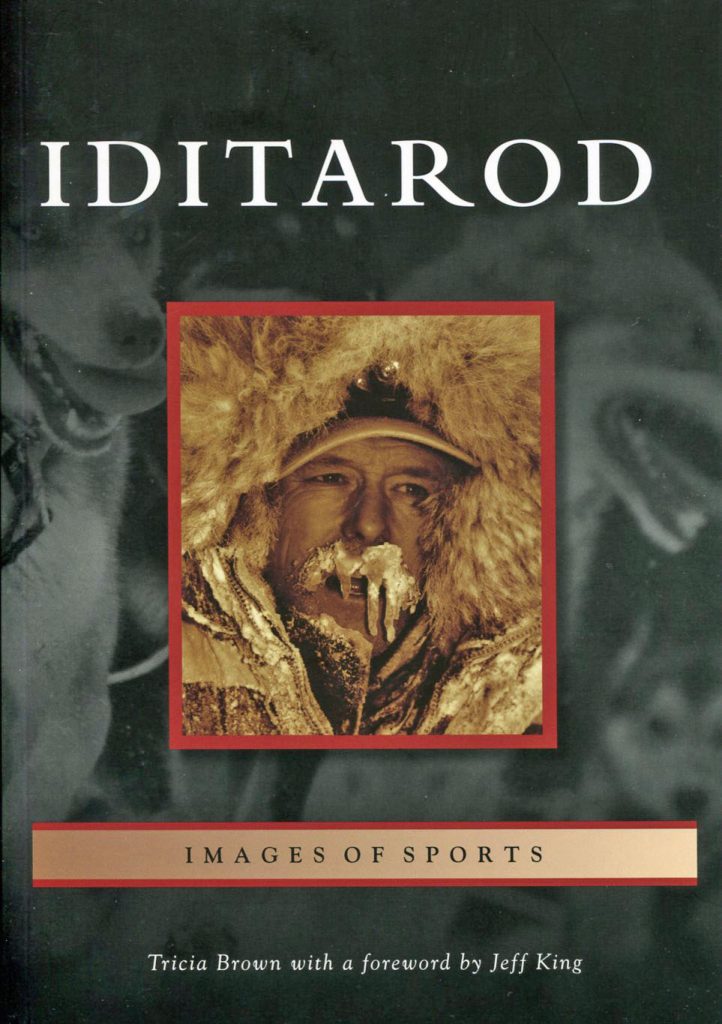 I'm happy to announce the release of a new book! I'm a bit premature; it's actually due out in early February, in time for fulfillment before the March 1 start of the 2014 Iditarod Trail Sled Dog Race. Many of you like my children's books–watch for a new one on the shelves next summer, but this one, titled Iditarod, is for young adults and adult readers.
Arcadia Publishing specializes in photo-illustrated history books, and while Iditarod's history is brief (1973 was the official first year), the history of mushing in Alaska goes back for centuries. The pictures inside are amazing.
Four-time Iditarod champion Jeff King wrote the book's Foreword, and I am grateful for the photo contributions from many mushers and fans who were involved in Iditarod's early days. It's also loaded with professional photography by Jeff Schultz, official photographer of the Iditarod, who's been shooting the race for more than three decades. For more information on the race, including the route map and details of the Anchorage ceremonial start and the Willow, Alaska, restart, see www.iditarod.com.
I'll be doing book-signings around Anchorage during the week preceding this year's Iditarod start, so keep your eye on my calendar, and I hope to see you there! You may preorder copies online or at your favorite storefront bookstore.