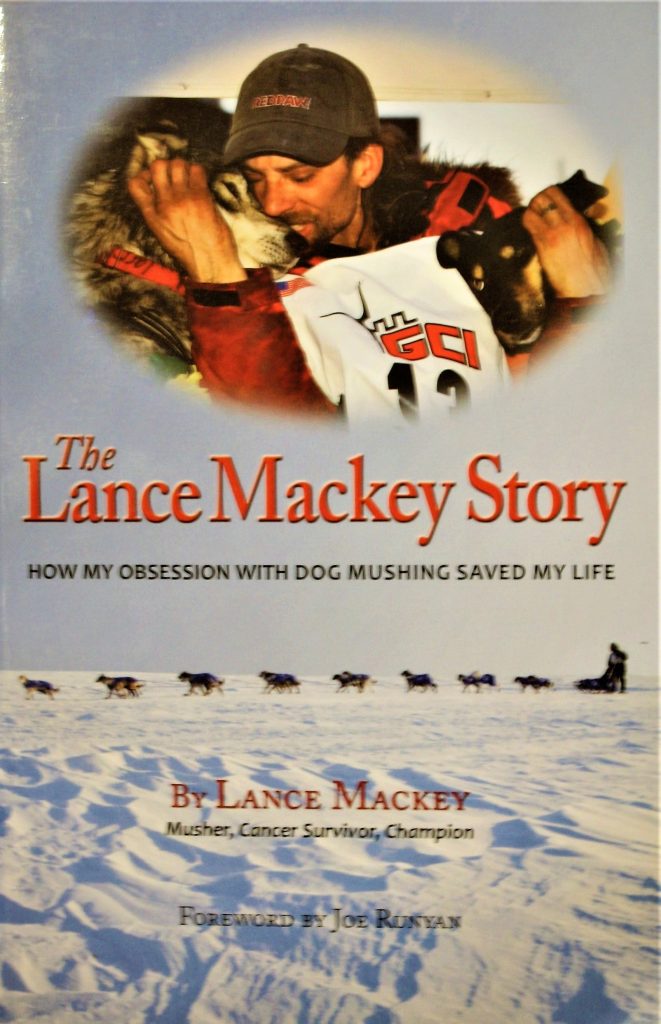 A new book for Iditarod 2010!
The Lance Mackey Story:
How My Obsession with Dog Mushing Saved My Life
By Lance Mackey; Foreword by Joe Runyan; Edited by Tricia Brown
ISBN 978-0-615-34423-2
 This is the seventh mushing book I've edited, and what an inspiration it is to work with these great mushers!
Lance Mackey made mushing history in 2007 when he won both the 1,000-mile Yukon Quest, and then just a few weeks later, ran and won the 1,100-mile Iditarod. Back-to-back wins in the same year?! Everybody thought it was impossible. But he proved himself again in 2008, and then neatly won the Iditarod AGAIN in 2009. Lance shares the story of the rocky road that led him to championship-level racing with his superstar leaders–Larry, Zorro, Lippy, Hobo Jim, and Maple.
Mackey's race record is amazing in itself. But consider this: he made history in mushing AFTER emerging from addiction, and AFTER surviving cancer, taking on the trail while hampered by aftereffects of neck surgery and intense radiation. Think of this guy as the "other" Lance–a super athlete and incredible animal trainer who's in love with every one of the 60 to 70 dogs in his kennel. And that's why they're in still top shape they pull him over the finish line in first place. You're gonna love this book.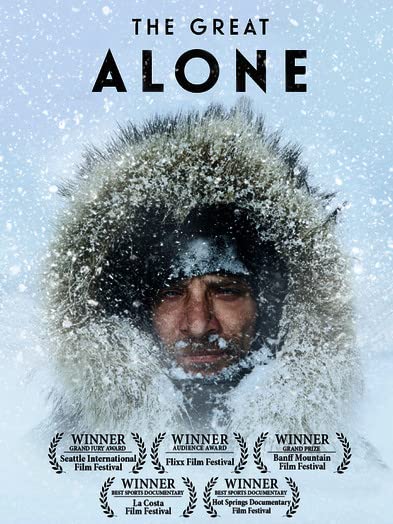 An update: In 2016, filmmakers released a 1 hour, 20 minute documentary that has claimed awards in film festivals all around the world.
Lance's story on DVD is available through Amazon. Just click HERE.
Sadly, Lance's battle with cancer ended in 2022 at age 52. Read the full account and tribute to the great musher published by ESPN HERE.