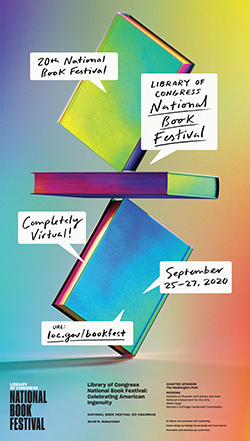 We are thrilled to report that Children of the First People: Fresh Voices of Alaska's Native Kids has been selected to represent Alaska at the 2020 National Book Festival. The annual festival is sponsored by the Library of Congress, and when I was on the board of the Alaska Center for the Book, I flew to D.C. with another member to greet visitors at the Alaska booth. We brought lots of literacy materials, copies of our state's featured book, and tourism giveaways. Each state or possession has a table in the great hall–normally–but nothing is normal this year, of course.
The festival is entirely virtual for 2020, so registration and attendance will be through a series of links. Don't miss a minute of readings, author talks, and interviews with your favorite authors, both national and regional.
Thanks for all your kind words and support for Children of the First People. My creative partner, Roy Corral, and I appreciate you all. It's a looong way from the Aleutian Islands to Washington, D.C., right, Roy?