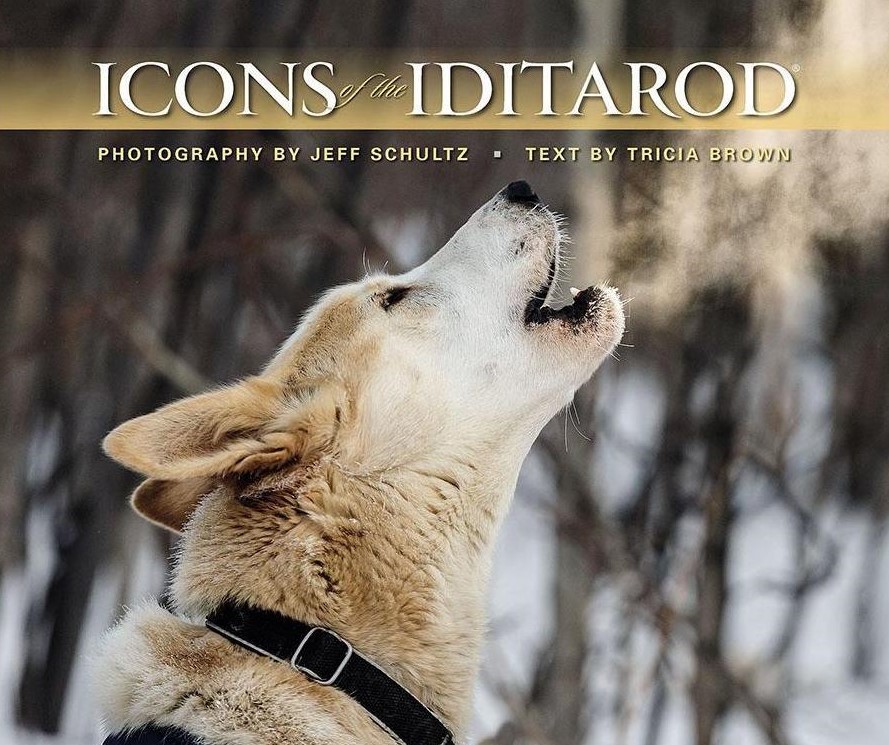 Iditarod's Official Photographer Jeff Schultz envisioned this 2016 book, from choosing which people, things, places, and events were iconic, to filling its pages with dozens of never-before-seen photos from his archives. For my part, I interviewed dozens of participants–early mushers, champions, innovators, organizers, and faithful volunteers from all corners of the state (and Outside)–and wrote their stories.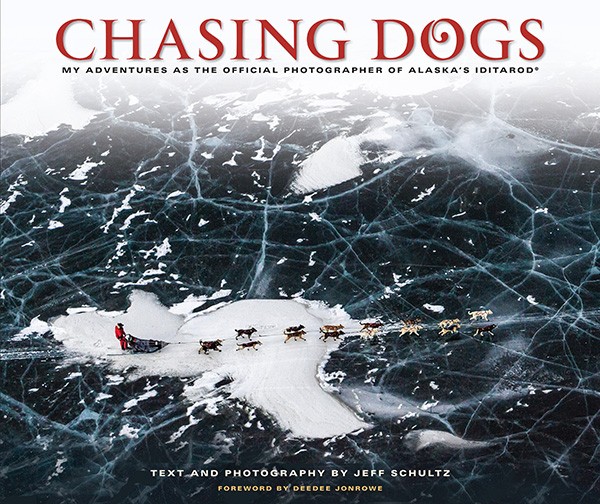 I spent part of 2014 working with Jeff Schultz to produce a book drawn from an amazing collection of photos and his first-person stories from thirty-plus years of covering the Iditarod Sled Dog Race®. Titled Chasing Dogs, the book is in breathtaking color and really drives home the difficulties of running the race (and trying to keep up with your camera).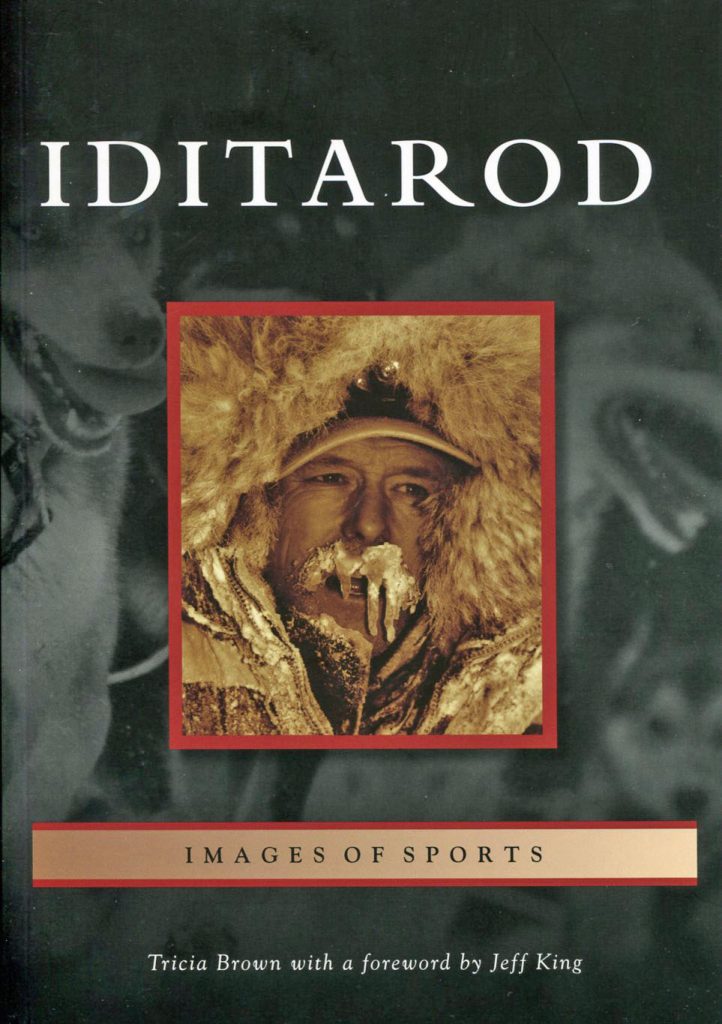 In February 2014, Arcadia Publishing released my book, Iditarod: Images of Sports. Through photos and illustrations, the book chronicles the history of the race, beginning with the relationship between people and dogs in Native Alaskan cultures through the first thousand-mile race in 1973. I sourced photos from the Library of Congress, Iditarod photographer Jeff Schultz, Dan Seavey, and other mushers and fans. The result, I hope, is a compelling story.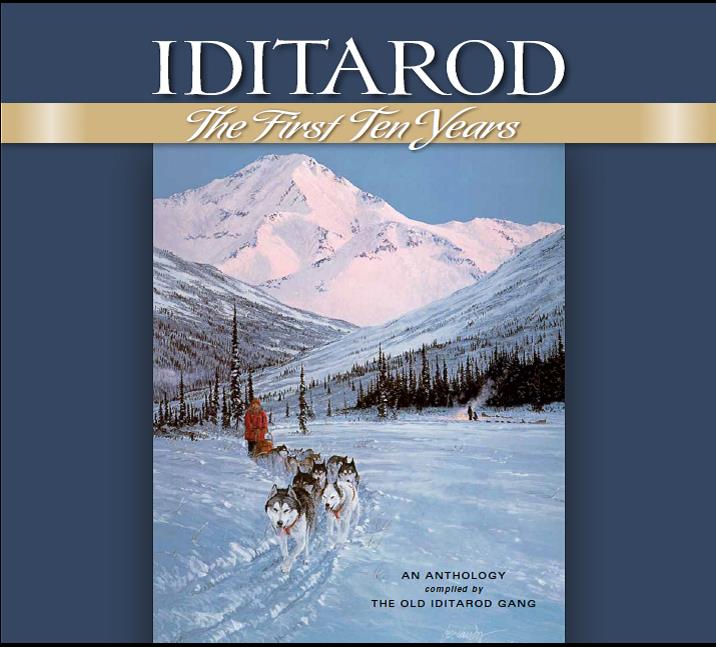 Between 2011 to 2014, I worked on one of the most complicated editing projects I'd ever encountered, mostly because of the list of contributors to Iditarod®: The First Ten Years. There were hundreds of them!
I am an unabashed fan of sled-dog mushing, which you can tell by some of the books I write and edit.
I was hired as developmental editor by "The Old Iditarod Gang," a group of old friends who were hands-on involved in launching the 1,000-mile race back in 1973, and kept it going in its early years. These men and women were determined to salvage the stories and photos of that golden decade before it was too late. It's the first-person nature of the stories that make them so appealing. These are the people who were there, who volunteered, ran a village checkpoint, operated a HAM radio, made pancakes, administered budgets, sold T-shirts, and stood on the runners. The book is large (424 pages and seven pounds!) and lavish (several hundred photos and artworks), designed by the award-winning Seattle designer, Elizabeth Watson of Watson Graphics. Reviewers have declared it an instantaneous "classic" for all that it holds. It was a long road getting to the printer, yes, but so very worth it.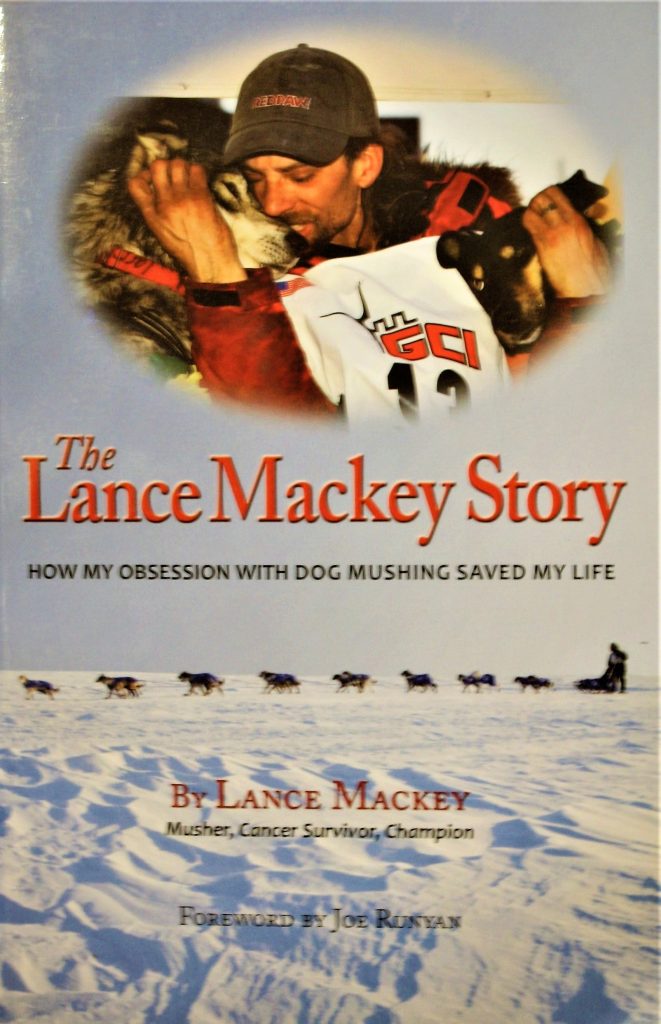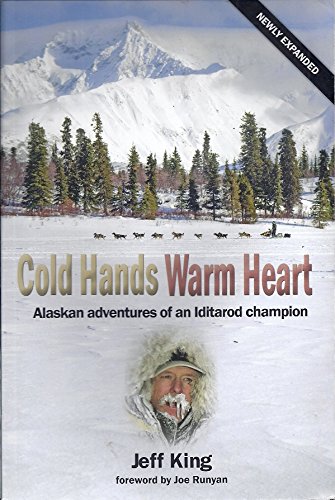 But wait, there's more . . .
Each year when the Iditarod Trail Sled Dog Race® approaches, I'm reminded of a couple of four-time Iditarod champions who told their remarkable stories in print. I was privileged to edit these two books, and after spending several months working on each project, I came away so impressed by the humor, tenacity, and raw honesty of each man. As different as they are in countless ways, both Lance Mackey and Jeff King possessed a rare quality of understanding dogs and how to motivate their teams to do their best. Both are transparent writers in The Lance Mackey Story and in Cold Hands Warm Heart.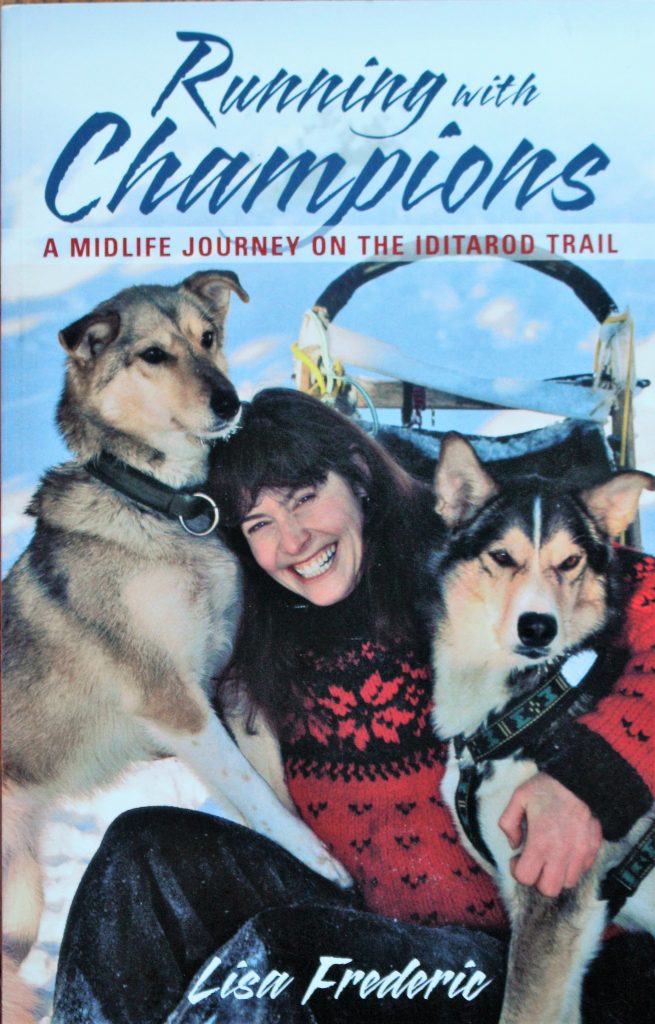 Musher Lisa Frederic wrote this account of entering her first Iditarod–at midlife–and the results were hilarious as well as inspiring. Alaska Northwest Books asked me to edit this well-written story that'll put you on the runners with Lisa.
Running with Champions is highly recommended!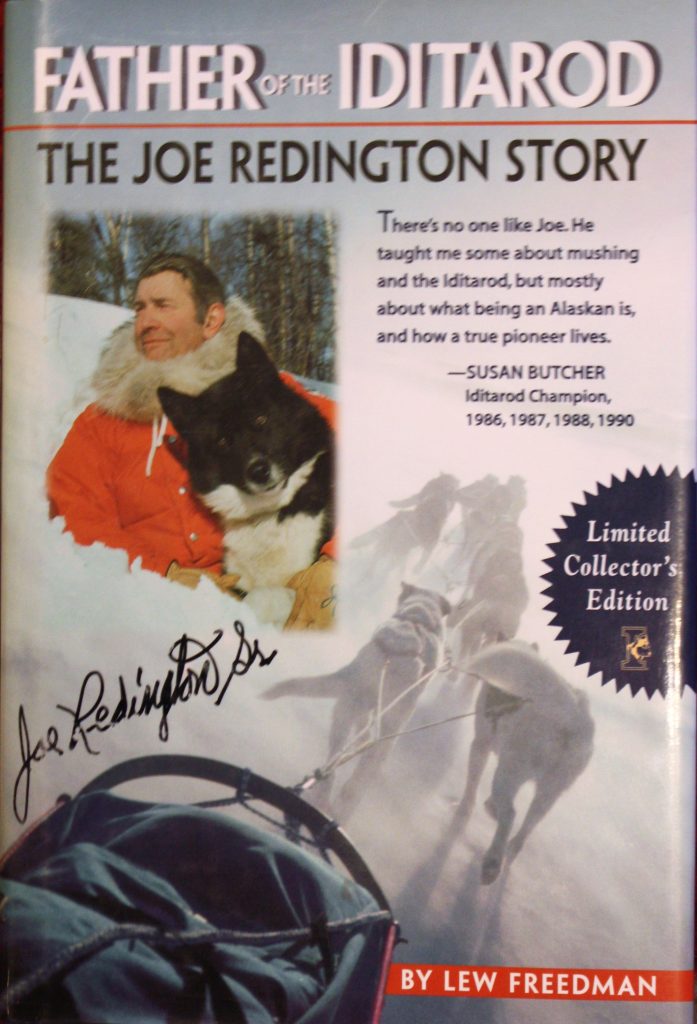 Back in the day, Epicenter Press in Seattle hired me to edit author Lew Freedman's book, Father of the Iditarod: The Joe Redington Story. Released in July 1999, it is now a rare collectible. Without the passion and promise of a homesteader named Joe Redington Sr., along with "Mother of the Iditarod" Dorothy Page of Wasilla, Alaska, the grand, thousand-mile run we follow today would never have developed. Although Joe placed well in the race he founded, he never got first place. But in March 2023, Joe's grandson Ryan crossed the finishing line first, marking a moment in Redington family history . . . and Alaska's.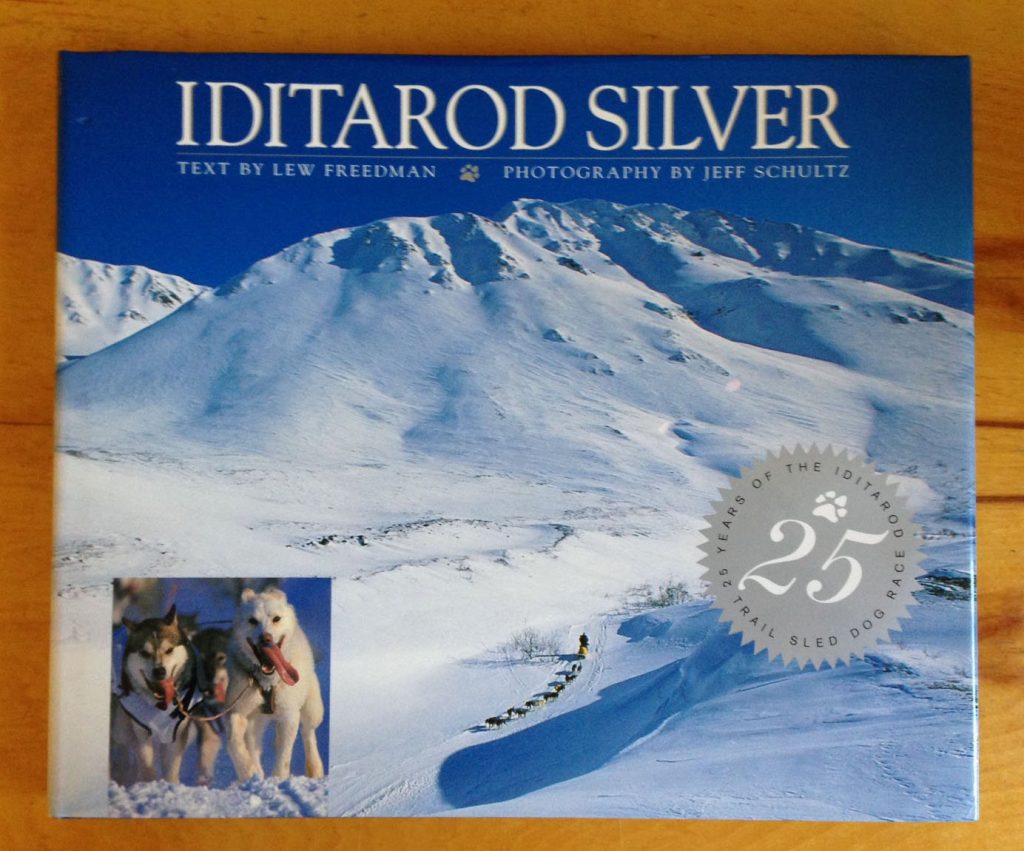 In 1998, Iditarod Silver celebrated the 25th anniversary of the Iditarod Trail Sled Dog Race. Lew Freedman's text and Jeff Schultz's photos made a winning combination. I was asked to edit the book for Epicenter Press. In 2022, Iditarod would celebrate its 50th anniversary with a great gathering in Wasilla.