The Complete Guide to Parks, Preserves, Wildlife Refuges, & Other Public Lands, 2nd Edition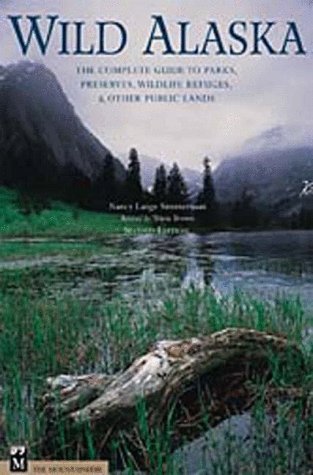 Tricia Brown with Nancy Simmerman
The Mountaineers Books, 1999
348 pp, paperback 9 x 5.9 x .9 inches
ISBN 978-0898865837
The essential guide for exploring outdoor Alaska, fully updated and detailing state parks, preserves, forests, rivers and national parks.
Readers will also find an appendix of useful information including the locations of campgrounds; addresses and phone numbers of land managers; access and services available at each village; and recommendations for further reading sources. With this guidebook in hand, Alaska's doors are open to anyone who aspires to enter.
Wild Alaska offers both the first-time visitor and the experienced Alaskan trailblazer countless opportunities to explore the beautiful glaciers, rivers, and shores of The Great Land. It escorts travelers through unique areas with detailed descriptions of their exact locations, acreage, access, wildlife, terrain, and the best season in which to visit. From boating and hiking to backpacking and camping, this is the most comprehensive encyclopedia for outdoor adventure in Alaska.
The first edition of this book was titled Alaska's Parklands (ISBN 0-89886-053-9) by Nancy Simmerman. The new, second edition features 150 black and white photos and 34 maps, and covers 21 additional parklands.