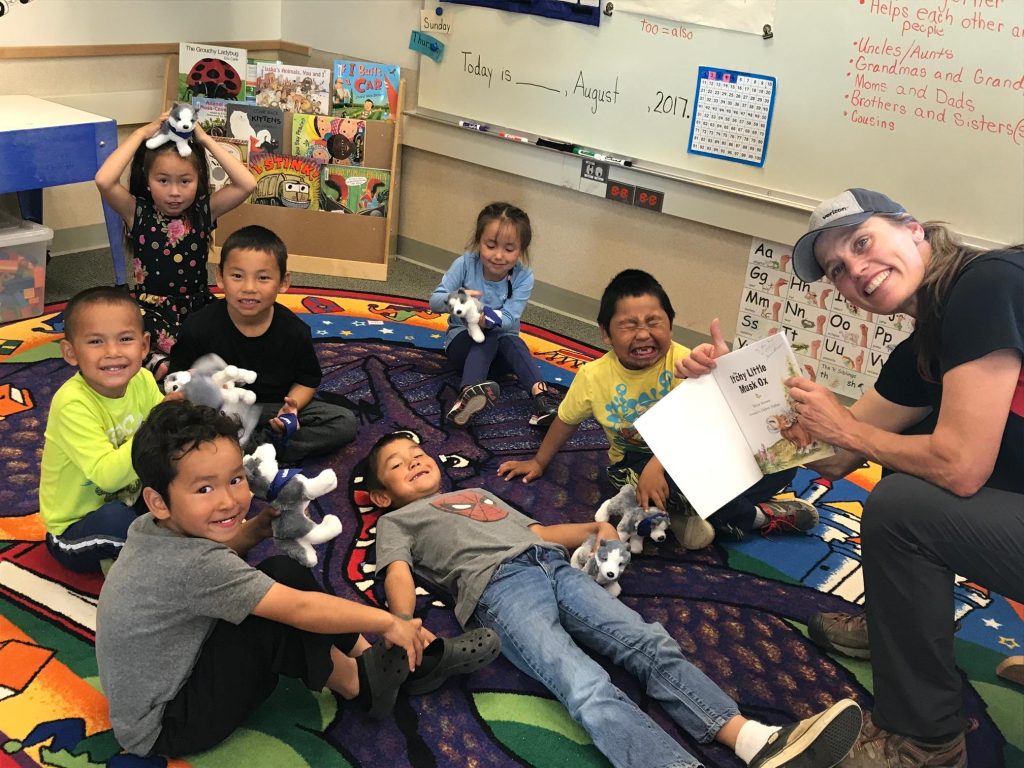 Iditarod musher Aliy Zirkle is on a different kind of trail this week, traveling the western coast of Alaska without her huskies and dogsled. With help from sponsors Marston, ExxonMobil, and the Iditarod Trail Committee, she's flying in to schools in three villages–Golovin, Elim, and White Mountain–to read, chat, and give back to some great rural kids who have inspired her through the years. Her goal: "to help educators create a positive and exciting atmosphere for the new school year."
As she travels, Aliy is delivering stickers, stuffed toys, and books to each school, too. Kids from kindergarten to high school are getting a batch of great stories written by Alaskan authors. No surprise, many of them are about mushing! And no surprise, because I coordinated the book selection, many of the represented authors are members of the Society of Children's Books Writers & Illustrators, Alaska chapter. Sincere thanks to award-winning author Don Rearden, who donated multiple copies of his two excellent books, The Raven's Gift, and Never Quit! Those are for the high-schoolers.
I'm just so proud of Aliy's intentions–building up the kids and using her celebrity to promote good things in Bush Alaska. Way to go, Aliy!